Flying drone in Prague
 I just returned from Prague and want to share my experience about, how I flew my quad, DJI Mavic Pro, 
Overall, it was an awesome experience. Prague is a very beautiful city, plus it is located between hills, which makes flying around even more cooler and the video more interesting and magnificent. 
 I didn't have any issues with police or people. Except once the wind was very strong, and Mavic was blown away on 200 meters, but I managed to get it down and then land it at another spot, nothing got hurt. 
So let's get to places:
Metronome
The first spot where I went with Mavic is Metronome. It is well-known viewpoint on Vltava river and the old city. Of course, it looks even better from the skies. From the point, you can reach Prague castle, Letenske sady, football stadium, Charles bridge, Strakova academy and get a view on embassy district.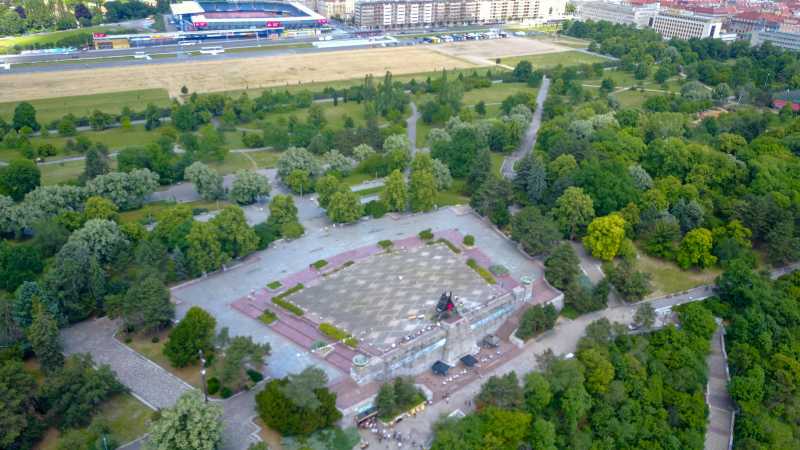 Strahov stadium
The next stop is Strahov stadium. I've been here about 4 times, but never realized how huge is it. It has not just 1 or two, but nine fields. I thought it was abandoned, but from the skies, it looks fine. At least it is working for the training process. 
The stadium is located on a hill too. It opens a view on red color roofs of Prague. Amazing. Mala Strana area and Kinsky garden are only in 300 meters from you. Don't be shy to fly there.
Strelec Island
Another great place in a heart of Prague to fly is Strelec Island. If you ask what is the nearest spot to Charles bridge, then here it is. The bridge is located in less than 100 meters. The were many people just sitting and chilling there, but I find a spot without any problem. Just get to the northern point of island and you should be fine.
On next day when I was just crossing the bridge, I saw another Mavic just playing around with tourist. I bet it flew from Strelec island.
Visegrad
Visegrad is located on a hill too. But it is not that high as other spots. The park around the cathedral is calm and wonderful, but there are a lot of people, who visit it looking for silence. So be careful when flying. It took me a little time to find a perfect landing spot and unfortunately my first battery got out at this point, so I didn't do a lot of shots there.
You can get the view on Vitava river and old city from another angle. Cathedral and the castle look cool too.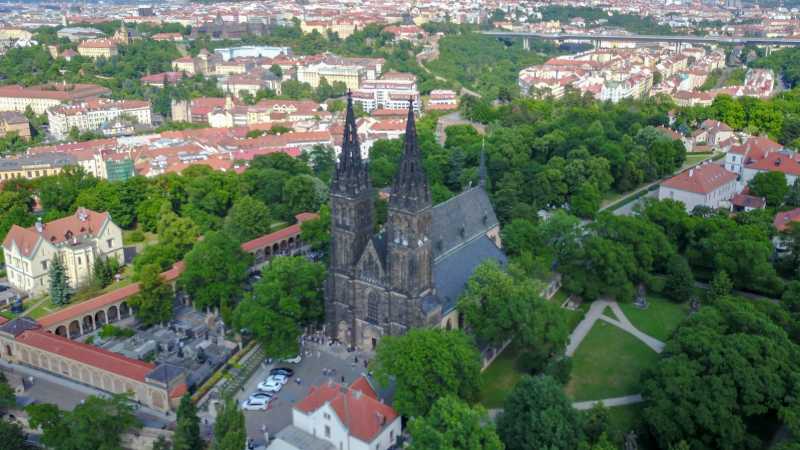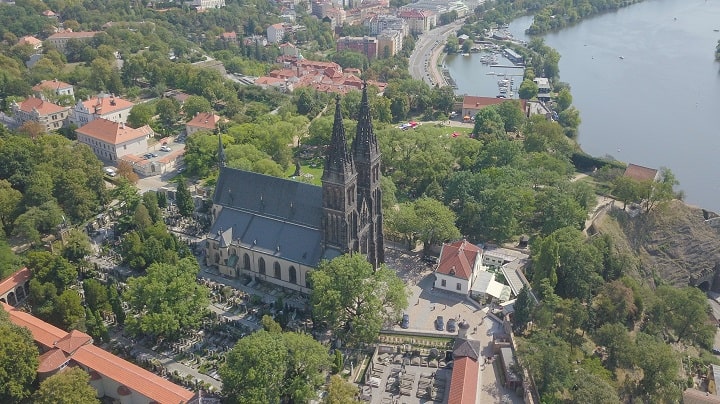 Hostivar forest
The place actually is pretty cool. There is a pond to swim, a cafe to buy sausages and good beer, and a sport playground( check the pic below). But it is not great to fly. There is just forest around, I mean not much to see
For more photos check my album  Album, Prague from skies
Tell me your favorite place to fly in Prague.
If you want to know more, check my videos about it: 
Second one: