Flying drone in Nuwara Eliya
Nuwara Eliya is one of the highest mountain town in Sri Lanka. It is located at 1868m. The highest point of Sri Lanka, mt. Piduratalaga is just next to the town, but it is closed for visitors. Nuwara Eliya is an important place for tea production. There are many factories around the city. The tea bushes fields are just near the hotel area. It has a nice climate for those who are tired of constant heat.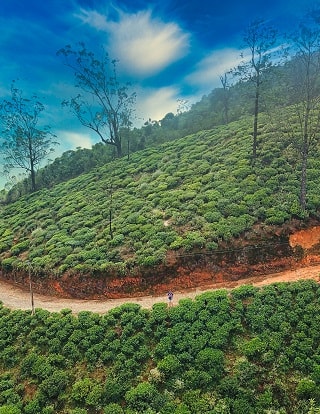 There are lots of nice places to see around the city like :
Grant Hotel
Victoria Park
Lake Gregory
Gayathri Temple
But those are public places. They are not great to launch a drone. In this post, I'll talk about 2 spots on the outskirts of the town: Glen Falls and Single Tree Hill.
Glen falls
Glen Falls is located in the southwest part of the city. The road starts from the Araliya hotel and it is called the "Glen fall" road. It is easy to find. The road is almost empty. When I went there I meet almost nobody. The road took about 15 minutes.
Unfortunately, when I got there, the waterfall was dry. The relief there is very hilly, which is the best city for a drone. It is only 400 meters to the Grand hotel. It is possible to take photos of the hotel and all area around it.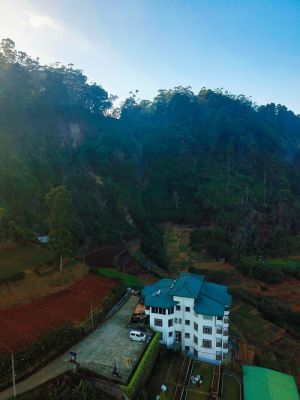 Single Tree Hill
The next day I went to another viewpoint that offers look on tee fields and Gregory Lake. Unfortunately, I wasn't very lucky with the weather that day. It was constantly changing. One moment it was raining and after 5 minutes, it was clear. It is about a 1-hour walk to the top of the hill, where a station located. I think it is either communication or a weather station. There is a temple on their way too, which looks cool on photos. Once I even got the drone into the fog.
In good weather, it is possible to see far from the hill in any direction. There is not that many building to the other side of the city. It is pure nature. I hope next time I can get there in better weather and also check more places to fly the drone.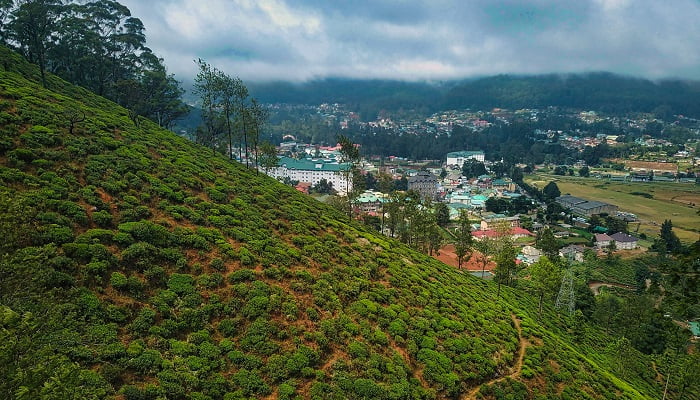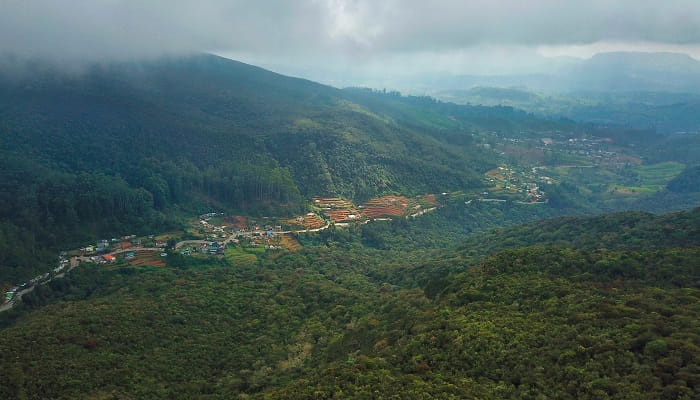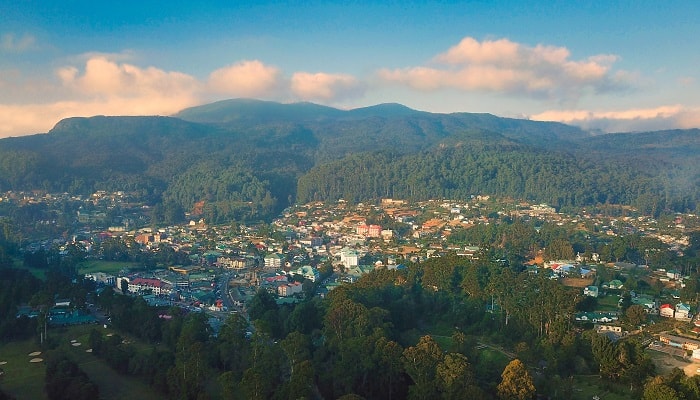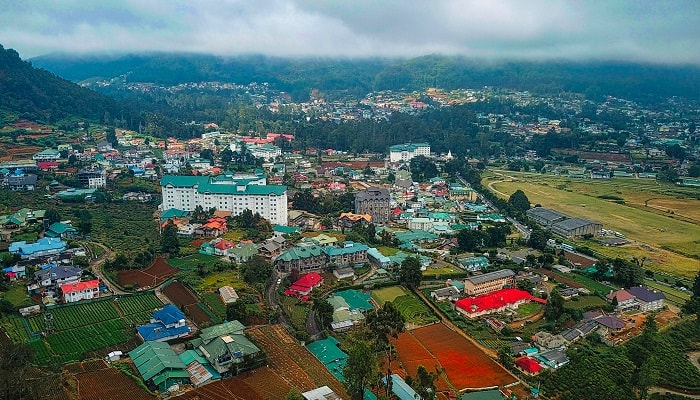 P.S. I got awesome Sri Lankan criket t-shirt in Kandy. Check it out.